Ready to chip & dip?
Now that the precious cargo has arrived, take a look at how we like to enjoy'em.
Chips & Salsa Sampler
Try them all at once with a little chips & salsa sampler. Four salsa dishes, a bowl for the chips, and a party in your mouth. Bonus points for a side of guac.
Sauce Up Your Tacos
Grab your favorite taco and top it off with one of our salsas for a little extra kick & flavor.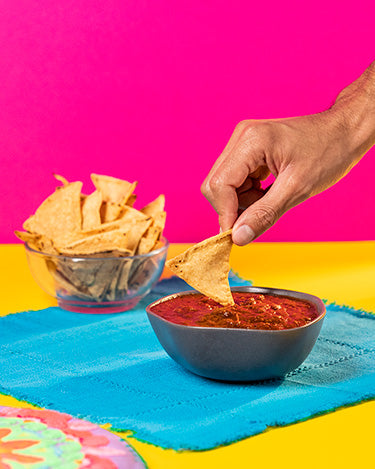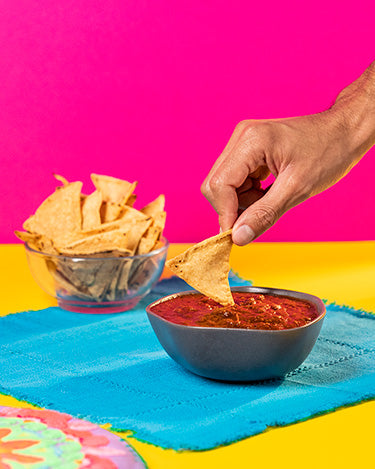 Pro Move: Go Chip-to-Jar
No need to do extra dishes. Open the Unusually Thick & Crunchy White Corn Tortilla Chips, pop open your favorite salsa, scoop, and eat. Boom.